We sat down again with one of the clients where we have enabled a digital portfolio aimed at collecting feedback, in the new curriculum. This time we spoke to Rachel van Egeraat-Verbeek, physiotherapy lecturer, from Hogeschool Leiden. Rachel takes us through the choice of Scorion, how Scorion is applied and what teachers' and students' experiences with Scorion are.
In what position are you involved in Scorion?
Rachel works as a physiotherapy lecturer at Leiden University of Applied Sciences. There, she coordinates the student coaching piece. The digital portfolio, which is created in Scorion, falls under the study component Pro-coaching. In that study component, they test whether the student has built up enough portfolio padding to show that the student is ready to move on to the next semester or the next year. So besides being responsible for the content piece, Rachel is also responsible for Scorion.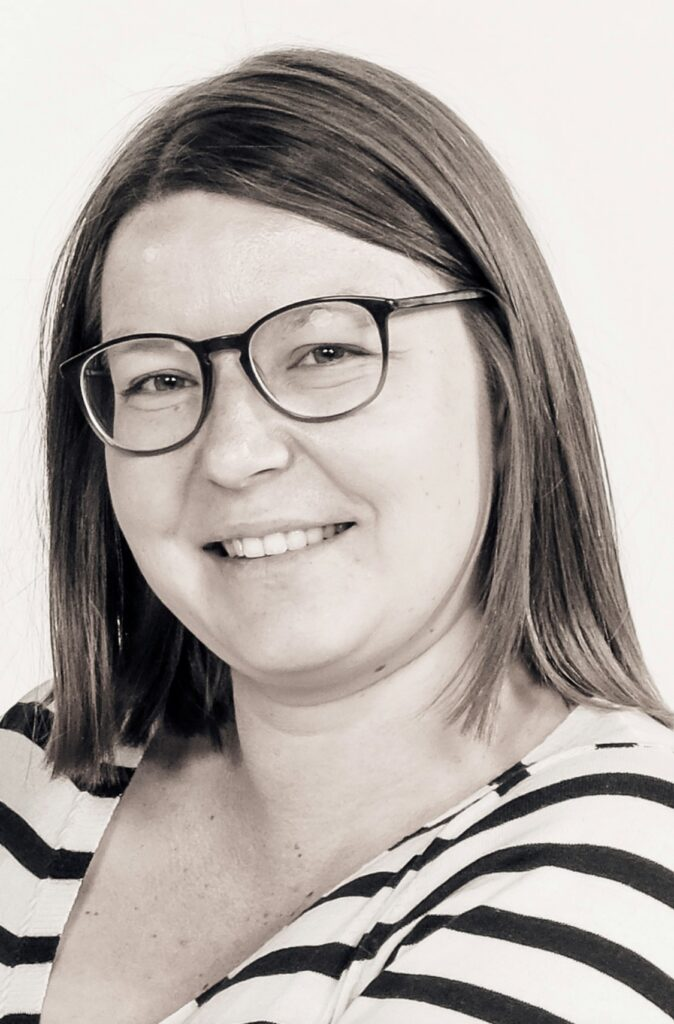 What was the consideration for contacting Scorion?
I joined the discussions with Robert and Simone only later. Last September (2021), we started a new curriculum, from tests to test, to tests to learn from. And with that comes a different instrument than just a points system, and much more for students to understand what feedback they were getting and that they were also going to do something with the feedback. That is only possible if the student owns the environment where the feedback is received. Before that, we had a paper-based system where we wrote things down and then students could do the review of the test at a special time. The students then also had to have done a course in hieroglyphics, because then they had to be able to read colleagues' handwriting. And they just forget it again. We were looking for a tool that would help us let students build a portfolio where they can access their feedback at all times and also take the initiative to collect their feedback themselves. The curriculum that has been developed is very much focused on a student's own direction, then it doesn't fit if you as a university of applied sciences control everything. A kind of hand-in box that the student can do nothing with and has no initiative in is therefore not appropriate. So the choice for Scorion was made.
How did you focus on the Scorion product, did you also look at other products?
There was a pilot with another product but very soon the name Scorion was mentioned. This we can set up and customise ourselves and fits the curriculum completely.
How is Scorion applied?
We first started in Year 1 last year. What we tried when we were writing the curriculum was: What feedback moments do we expect now with this part of the study? Or with this test? Or which formative moments prepare for the summative moments at the end of the semester? And how do we ensure that students get feedback on their actions in these?
So we tried to make it appropriate, so that every part that students collect credits on or have formative moments for, there were also forms that facilitated that. So we mainly made sure that at every time of the year there is an appropriate form so that they really have an opportunity to collect feedback everywhere. What we are doing now in years 1 and 2 we would like to implement in years 3 and 4. The development of this is ongoing.
How do you like using Scorion?
Personally, I really like using Scorion, it is very accessible, but I have noticed that if you want to integrate it in a team, it is really not that easy. Colleagues who are less digitally literate may have trouble making the transition to a new curriculum and may not see the importance of it. Then a new programme is quite a challenge. We did offer a lot of training, but they don't always look it up in the manual if they can't figure it out, it takes a lot of time and patience.
Students also have to get used to it a bit, also because they come from a previous education where this way of development was not designed that way, they find it exciting and strange that they are in charge of asking how they are doing. After all, they are very used to that being determined from above. So the question is, how can we offer it in a more accessible way? Once students figure out how it works they find it very easy and can work well with it, but before they really figure it out they are already a few months along the way, and that's time that you actually just don't quite have. In the 1st year, we have weekly meetings with students and their supervising teacher. Things are going much better now, also because of the experience of our teachers and colleagues.